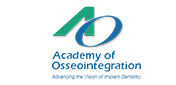 Dental implants are a permanent solution to missing teeth and can help you restore your smile and improve its function. With the right care, dental implants can feel, function, and look just like natural teeth and can last a lifetime. Dr. Chris Chaffin is pleased to provide dental implants at our modern office, and we invite you to schedule a consultation today to take your next step towards a healthier smile. Our team at Chaffin Dental Care looks forward to helping you reach the goals you have for your smile; call today to learn more about dental implants in Spokane, Washington, and to schedule an appointment with our caring and experienced dentist!


What are dental implants?
Implants are a type of dental restoration that replaces the tooth root in the jaw bone and are then topped with a crown, bridge, or denture. This modern tooth replacement option has a very high success rate of about 95%, so it is becoming a standard restoration in most dental offices.

The anatomy of a dental implant
Most implants are made of three distinct sections: the implant post, the abutment post, and the restoration. The implant post is a fixture that replaces the tooth root, being surgically implanted in the jaw bone so it can provide stability to your tooth replacement. The abutment post tops the implant post and extends above the gum line. Finally, the restoration (often a dental crown) covers the abutment post and renews the structure and appearance of your smile.

What are dental implants made of?
Dental implants are typically made of titanium because it is a strong, lightweight, biocompatible material. Titanium and similar alloys are often used in the dental and medical professions. As for the dental restoration that sits on top of the implant post, it is typically made of a porcelain material that closely mimics the color of a natural tooth.

What is osseointegration?
One of the many reasons dental implants have such a high success rate is osseointegration, the process where the implant fuses to the jaw bone. This is because when you lose teeth, the bone tissue supporting these teeth deteriorates and decreases with time. But with an implant, the bone tissue is stabilized.

Because the implants support and stimulate the jaw bone, they also help it to maintain its shape and volume. So with implants, you won't have to deal with the sunken facial features and premature wrinkles that are often associated with tooth loss. Additionally, dental implants aid in chewing and speaking.

How long does it take to get dental implants?
The time length of this procedure will depend on each patient's unique case. Those who require supplemental treatments or need to have multiple teeth replacements may have a longer healing time. If supplemental bone grafts are not needed, then the process typically takes about 6-8 months.

How can I get started?
If you want to replace your missing teeth with dental implants, then our dentist may be able to help. Simply schedule a consultation at Chaffin Dental Care so we can examine your mouth and determine if implants are a good option for your smile. If your gum and jaw bone tissues are sufficient and healthy, then Dr. Chris Chaffin should be able to provide you with dental implants in Spokane, Washington. If these tissues are not healthy, then we may recommend supplemental procedures before implant placement. Call us today to schedule your consultation.

Are you a candidate?
If you have lost some of your teeth, then you may wonder if you are a good candidate for dental implants. Keep reading to see what Dr. Chris Chaffin looks for in patients who want to receive dental implants in Spokane, Washington.

What factors are considered?
A willingness to follow the doctor's instructions
Heathy jaw bone density
Good oral health and overall health
A commitment to practicing good oral hygiene
Why is your implant consultation so important?
The initial consultation is a very important step to take in the process of receiving a dental implant. This appointment allows our dentist at Chaffin Dental Care the opportunity to determine whether you can receive implants and the best course of treatment. This evaluation will include an examination of your mouth and teeth, a review of your medical and dental histories, and maybe even X-rays and CAT scans so we can see more of your jaw bone, nerves, and sinuses. After we take these steps, we will discuss the procedure with you, the cost, possible complications, and more.
Why is good overall health important for dental implant patients?
Overall health is a concern for all patients who are about to undergo a surgical procedure. This is because issues like cancer, diabetes, gum disease, and substance abuse can negatively impact the osseointegration process needed for a successful dental implant procedure. In this instance, additional steps may be required throughout the implant surgery. It is very important to let us know of your medical history, health concerns, and any medications you are taking before implant placement so we can accommodate for your needs.
What factors make a patient ineligible for dental implants?
There are some factors which may prevent a patient from being a good candidate for dental implants. Some of these factors include the following:
Children and teenagers — because their jaw bones have not stopped growing
Pregnant women — because their jaw bones may move or change during pregnancy
Patients who smoke heavily — because the use of tobacco can inhibit healing after the surgical placement of the implant
Patients who abuse substances — because of a poor ability to follow doctor's orders and poor healing capabilities
Patients who have recently had high-dose radiation treatment in the head or neck area — because this can slow or inhibit healing after oral surgery
Patients with uncontrolled diabetes — because this can slow or inhibit healing
Hemophiliacs—because oral surgery can be difficult for these patients
Patients who suffer from connective-tissue diseases — because this can slow or inhibit healing after oral surgery
Patients with immune system deficiencies or a suppressed immune system — because these patients can have healing problems
Patients who severely grind or clench their teeth — because this can cause implants to weaken or fail
What can be done if you are not a good dental implant candidate?
Just because one is not a good candidate for implants does not mean that they will not be able to receive them in the future. Sometimes it just means that the patient requires supplemental procedures or further evaluation. If you want to receive implants, then we recommend maintaining excellent oral hygiene and improving your overall health.
Our Dental Implant Procedure
Dental implants are becoming one of the most common tooth replacement options because they can permanently restore teeth and they have a 95% success rate. However, Dr. Chris Chaffin and our team understand that some patients may fear having an oral surgery. Our dentist at Chaffin Dental Care wants you to feel confident when you visit us for this procedure. You can rest assured that when we provide dental implants, the procedure will be as quick and painless as possible.
What is the first step?
You will begin this procedure by scheduling a consultation at our dental office. We will examine your teeth, gums, and jaw bone to see if you are able to receive implants. Our team may even take X-rays and a CT scan in order to take a closer look at these areas. We will make sure that you have a good bone density that can support implants.
The steps of your dental implant procedure
The process of providing dental implants usually occurs in two steps:
The first phase of treatment will be performed with a local anesthetic and maybe a light sedation. After making a small incision in your gum tissues, we will surgically place the implant post in your jaw bone. About 3-6 months will be needed for the implant to fuse securely to the jaw. We can provide temporary tooth replacement options during this time to help maintain the appearance and function of your smile.
The next step of treatment involves the creation of the dental restoration, which we will attach to the abutment post that rests on top of the implant post. Implants can replace one tooth, several teeth, or all of the teeth on an arch.
How long does it take to get dental implants?
Several factors may come into play when determining the length of a dental implant procedure. The time length depends on your health, the number of teeth being replaced, and whether supplemental procedures (such as bone and tissue grafts) are needed. Though the implant procedure typically lasts 3-6 months, gum disease treatment and supplemental procedures may add several more months to the treatment time.
Does getting dental implants hurt?
Most patients report that receiving a dental implant is no more painful than a tooth extraction. Our dental team will also provide anesthetic to ensure that patients feel comfortable during the treatment. You can use over-the-counter pain medication afterwards if you want to reduce discomfort.
What happens after my placement procedure?
We will provide a series of after-care instructions after the procedure to ensure that you heal well. These instructions will direct you to keep the surgical site clean, minimize pressure on the area, and restrict strenuous activities in order to reduce your risk for bleeding and swelling. You may experience some moderate pain levels the day of the surgery. If you develop unusual symptoms, then call our office immediately at 509-467-6128.
Supplemental Implant Procedures
Our team at Chaffin Dental Care knows that patients who have missing teeth often want to have them restored as soon as possible. However, we may encourage caution in certain cases because the patient is unable to receive the implant at this time. If this is the case, then our dentist can provide supplemental implant procedures in Spokane, Washington, that improve oral health and allow patients to receive implants.
What can patients do if they have gum or bone deterioration?
If you have suffered from gum and jaw bone loss due to periodontal disease or other problems, then the most common treatment solution is gum and bone grafts. These grafts restore areas where healthy tissues are needed to support implants. The grafts can also improve your appearance by enhancing your smile and restoring the contour of your jaw bone.
How can tissue grafting help?
Dr. Chris Chaffin may begin a tissue grafting procedure by harvesting oral tissues from the patient's palate. After the placement of the implant, we will cover the prepared area with the soft tissue graft. With this graft, the gum tissue is less likely to recede after the implant surgery.
How can bone grafting help?
Periodontal disease and tooth loss can cause jaw bone deterioration. This problem prevents implant placement since the jaw bone is what supports the implant post. We can restore the volume of the jaw with a bone graft. We simply attach donated bone sources to the affected areas, and after a few months, they will fuse to the jaw bone.