The team at Chaffin Dental Care are always looking for new, comfortable, and pain-free alternatives for our patients to traditional dental practices. Chaffin Dental Care is happy to provide another option for our patients with Solea dental laser technology.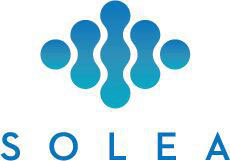 Solea is the first CO2 dental laser system cleared by the FDA for hard, soft and osseous tissue procedures. The safe, fast, and precise Solea dental laser replaces the drill for cavities and the scalpel for gum surgery.
Most procedures from cavities to oral surgery can be done anesthesia-free with the virtually noiseless Solea dental laser. With Solea, our team doesn't have to give you a novocaine shot for the majority of procedures. Anesthesia-free and needle-free is not only ideal for busy adults, but also for kids or if you are pregnant.
Solea also makes your dental appointments faster. Our team doesn't have to wait for you to get numb and can do multiple procedures in different areas of the mouth in one appointment rather than multiple appointments.
What does that mean for our patients?
Solea is truly changing what it means to go to the dentist.
No drill
No numb feeling
No needles
No loud, jarring noises
No soreness
Multiple procedures done in one appointment
Eat and drink after the appointment
Faster Procedures
For more information or benefits of the Solea dental laser, please contact Chaffin Dental Care in Spokane today.